Dream Now Discover Later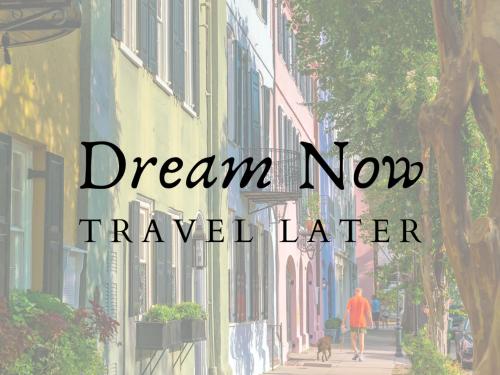 Dreaming of Travel?
Why not plan your next getaway from the comfort of your home. You can relax knowing we have flexible cancellations in case your plans change .
• We are rewarding your future travel plans with 35% off our best available rate
• Book by 8/31/2020 for any 2020 available dates
Subject to availability
Are You Working From Home? Why Not Work From Our Home?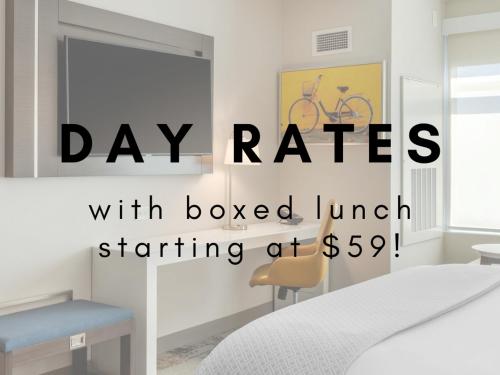 We are happy to provide the perfect environment for you to stay focused and get things done. We are pleased to be able to offer a clean, safe, quiet environment to hold a conference call, get paperwork done or just need a chance of scenery.
Day Room Rate $59 - 8 hours (this rate does not include an overnight stay)
Includes boxed lunch
Complimentary WiFi
Help support your local small business and rent a room for the day to work from.
Bulldog Tour Package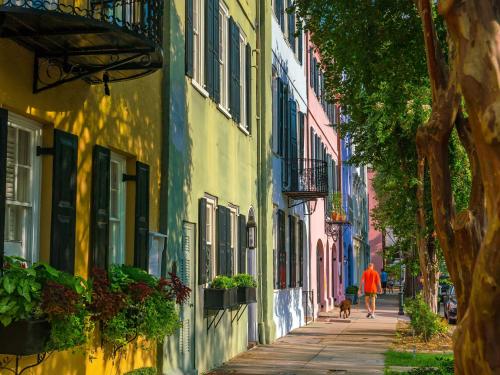 Take a historic Charleston walking tour, where carriages and motorcoaches are not allowed. This fascinating tour is filled with stories and traditions revealing Charleston's rich history and colorful past. This two-hour walking tour through America's most charming historic district is sure to be the highlight of your visit to historic Charleston. Charleston's most famed landmarks as well as give you glimpses of this historic city that you can only see on foot. The pace of our walking tour is leisurely and our guides are there to answer any questions that you may have as you stroll through the "cradle of southern charm and hospitality".
With our years of expertise showcasing Charleston attractions, venues, tours, restaurants, and adventures, we can plan your visit entirely or in part. No one is more familiar with Charleston and the surrounding areas than Bulldog Tours.
Some historic highlights on the Charleston Stroll walking tour will include:
• Rainbow Row
• Historic Waterfront Battery
• Antebellum Mansions
• A visual tour of Fort Sumter
• Hidden Gardens & Courtyards
• Historic Churches & Graveyards
• The Revolutionary and Civil War
Bulldog Culinary Package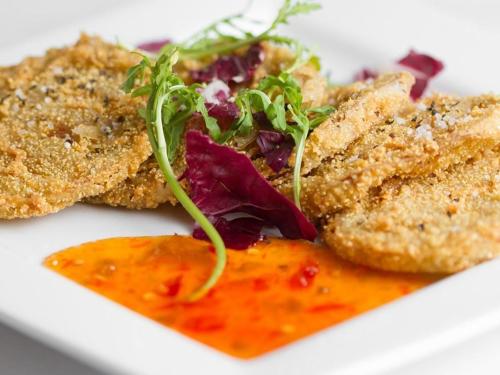 Join us on the Savors the Flavors Tour as we walk, talk and taste our way through Charleston. This 2½ hour Charleston Food Tour will immerse you in the history and culture of the Low country. You will discover how our unique cuisine has evolved over the past 300+ years while sampling delicious specialties from local eateries, markets, bakeries, restaurants, and culinary landmarks.
Typical tastings include:
• Stone Ground Grits
• Southern Mac-N-Cheese
• Southern Pralines
• Sweet Tea
• Collard Greens
• Low country Barbeque
• Fried Green Tomatoes
Saltwater Cycle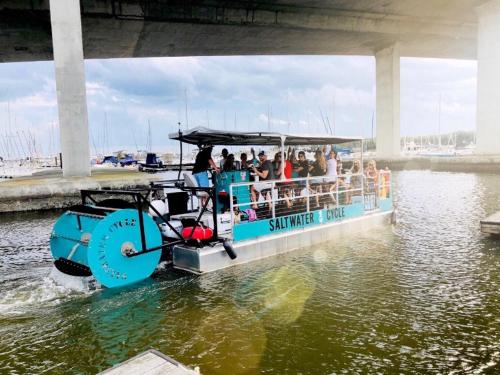 Includes two (2) tickets to
Saltwater Cycle
. Saltwater Cycle is a 1 hour and 40-minute pedal cruise and boat tour around the Charleston waters. With a center bar and built-in coolers, the cruise is ideal for playing games, having fun, and making memories. Saltwater Cycle departs within walking distance from the Cambria Hotel at the Ripley Marina. Within five minutes, you will be floating in the Low Country waters making an unforgettable Charleston experience.
BOOK NOW
After your package is booked please contact Libby, Sales & Marketing Manager at 843-901-9836 to reserve your date and time!